The Wagner Tuning Competition EVO 1 Intercooler has core dimensions of 520mm x 210mm x 130mm stepped versus the stock intercooler dimensions of 510mm x 130mm x 110mm.

The high performance intercooler core provides a 64% larger frontal area and 60% more volume compared to the stock mounted intercooler. Wagner Tuning's engineers have increased the intercooler core size and efficiency, as well as improved the end tank design to remove any OEM bottlenecks, resulting in increased flow rating and charge cooling properties. Despite it's size, the weight of the complete intercooler is only 6.6kg.

Constructed of the highest quality Tube & Fin intercooler cores with inside turbulators combined with cast aluminum endtanks optimized by CFD for best possible internal airflow. This intercooler kit is the best choice when it comes to performance gains and low intake temperatures. Directly designed for 1st step of BMW engine modifications.


Features
A lot less pressure drop then stock intercooler
Maximum cooling performance with clearly more power
Anti corrosion protective coating with perfect thermal heat dissapating character
Ready for installation (plug & play), only replacing the stock intercooler
The BMW Intercooler Kit EVO I Competition from WAGNER TUNING fits plug and play to the following models
BMW 114i F20 / F21 75KW/102PS (2012-2015)
BMW 116i F20 / F21 100KW/136PS (2011-2015)
BMW 116i F20 / F21 80KW/109PS (2015+)
BMW 118i F20 / F21 125KW/170PS (2011-2015)
BMW 118i F20 / F21 100KW/136PS (2015+)
BMW 120i F20 / F21 130KW/177PS (2014-06/2016)
BMW 125i F20 / F21 160KW/218PS (2012-06/2016)
BMW M135i(x) F20 / F21 235-240KW/320-326PS (2011-2016)
BMW 114d F20 / F21 70KW/95PS (2012+)
BMW 116d F20 / F21 85KW/116PS (2011+)
BMW 118d(x) F20 / F21 105-110KW/143-150PS (2011+)
BMW 120d(x) F20 / F21 135-140KW/184-190PS (2011+)
BMW 125d F20 / F21 160-165KW/218-224PS (2012+)
BMW 218i F22 100KW/136PS (2015+)
BMW 220i F22 135KW/184PS (2014-06/2016)
BMW 228i(x) F22 180KW/245PS (2014-06/2016)
BMW M235i(x) F22 240KW/326PS (2014-2016)
BMW M2 F87 272KW/370PS (2016+)
BMW 218d F22 103-110KW/143-150PS (2014+)
BMW 220d(x) F22 135KW/184PS (2014+)
BMW 225d F22 165KW/224PS (2014+)
BMW 316i F30 / F31 / F34 100KW/136PS (2011-2015)
BMW 318i F30 / F31 / F34 100KW/136PS (2015+)
BMW 320i(x) F30 / F31 / F34 135KW/184PS (2011-2015)
BMW 328i(x) F30 / F31 / F34 180KW/245PS (2011-2015)
BMW 335i(x) F30 / F31 / F34 225KW/306PS (2011-2015)
BMW 316d F30 / F31 / F34 85KW/116PS (2012+)
BMW 318d(x) F30 / F31 / F34 105KW/143PS (2012+)
BMW 320d(x) F30 / F31 / F34 135KW/184PS (2011+)
BMW 325d F30 / F31 / F34 160KW/218PS (2013+)
BMW 328(x)d F30 / F31 / F34 135KW/184PS (2013+)
BMW 330d(x) F30 / F31 / F34 190KW/258PS (2012+)
BMW 335d(x) F30 / F31 / F34 230KW/313PS (2013+)
BMW 420i(x) F32 / F33 / F36 135KW/184PS (2013-2015)
BMW 428i(x) F32 / F33 / F36 180KW/245PS (2013-2016)
BMW 435i(x) F32 / F33 / F36 225KW/306PS (2013-2016)
BMW 418d F32 / F33 / F36 105-110KW/1143-150PS (2014+)
BMW 420d(x) F32 / F33 / F36 135-140KW/184-190PS (2013+)
BMW 425d F32 / F33 / F36 160-165KW/218-224PS (2014+)
BMW 430d(x) F32 / F33 / F36 190KW/258PS (2013+)
BMW 435d(x) F32 / F33 / F36 230KW/313PS (2013+)
Packing list
1 intercooler
1 mounting material
1 installation instruction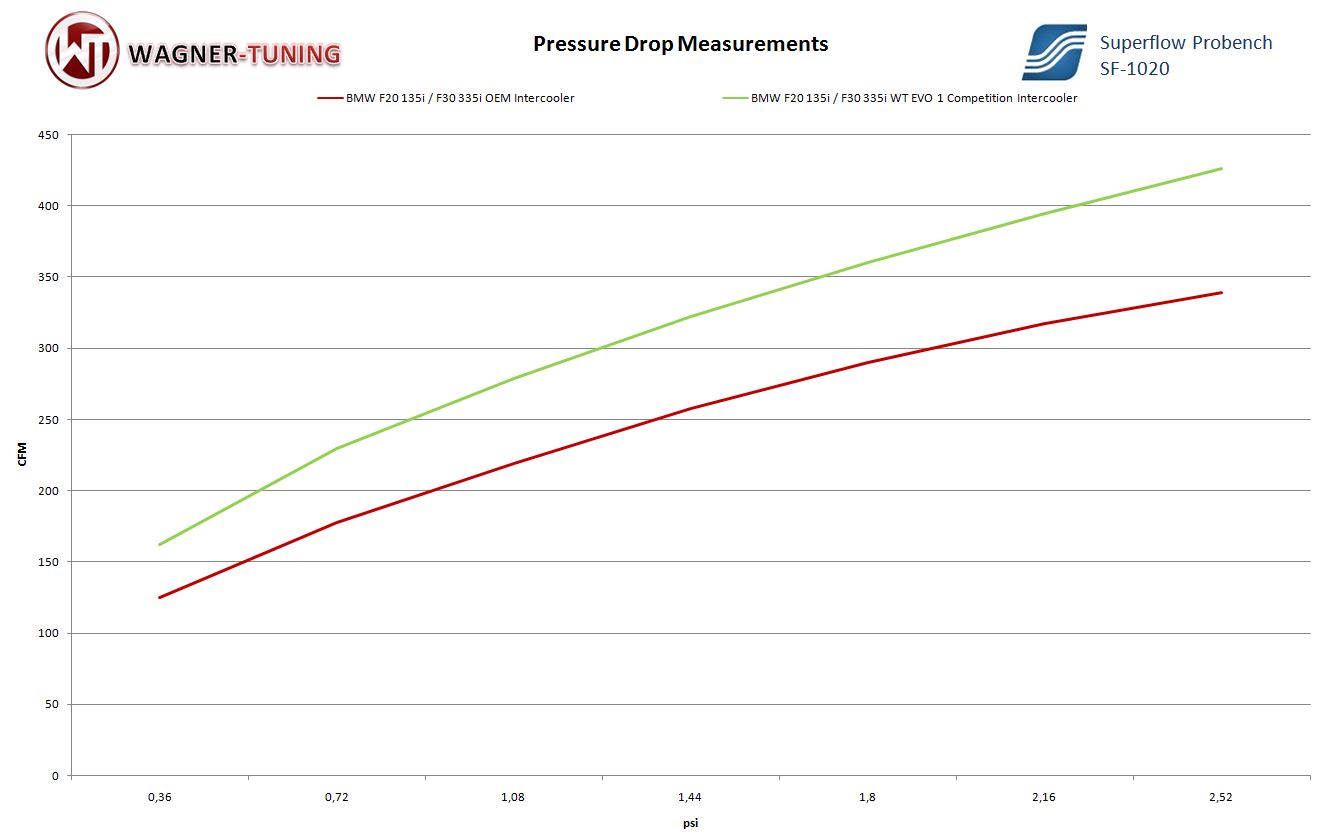 Models
1 Series / F20 (2012-2019) / M135i
1 Series / F20 (2012-2019) / 125i
1 Series / F20 (2012-2019) / 120i
1 Series / F20 (2012-2019) / 118i
1 Series / F20 (2012-2019) / 116i
1 Series / F20 (2012-2019) / 118d
2 Series / F22 / F23 (2014+) / M235i
2 Series / F22 / F23 (2014+) / 228i
2 Series / F22 / F23 (2014+) / 220i
2 Series / F22 / F23 (2014+) / 220d
2 Series / F87 M2 (2016+) / M2
3 Series / F30 / F31 / F34 (2012-2018) / 335i
3 Series / F30 / F31 / F34 (2012-2018) / 328i
3 Series / F30 / F31 / F34 (2012-2018) / 320i
3 Series / F30 / F31 / F34 (2012-2018) / 318i
3 Series / F30 / F31 / F34 (2012-2018) / 316i
3 Series / F30 / F31 / F34 (2012-2018) / 318d
3 Series / F30 / F31 / F34 (2012-2018) / 320d
4 Series / F32 / F33 / F36 (2014-2020) / 435i
4 Series / F32 / F33 / F36 (2014-2020) / 428i
4 Series / F32 / F33 / F36 (2014-2020) / 420i
4 Series / F32 / F33 / F36 (2014-2020) / 420d