The
Eibach Pro-Kit SP
spring set for the F20 M135i & M140i and F22 F23 M235i & M240i has been specially developed in house to further improve upon the performance characteristics of the standard Pro-Kit and provide a more aggressive and even stance.
Make no mistake, this is the must have performance spring kit for all M-Lite owners with or without factory EDC suspension. A replacement M Performance bump stop kit is also optionally available to order with this spring set.
Front lowering approx. | 25 mm
Rear lowering approx. | 20 mm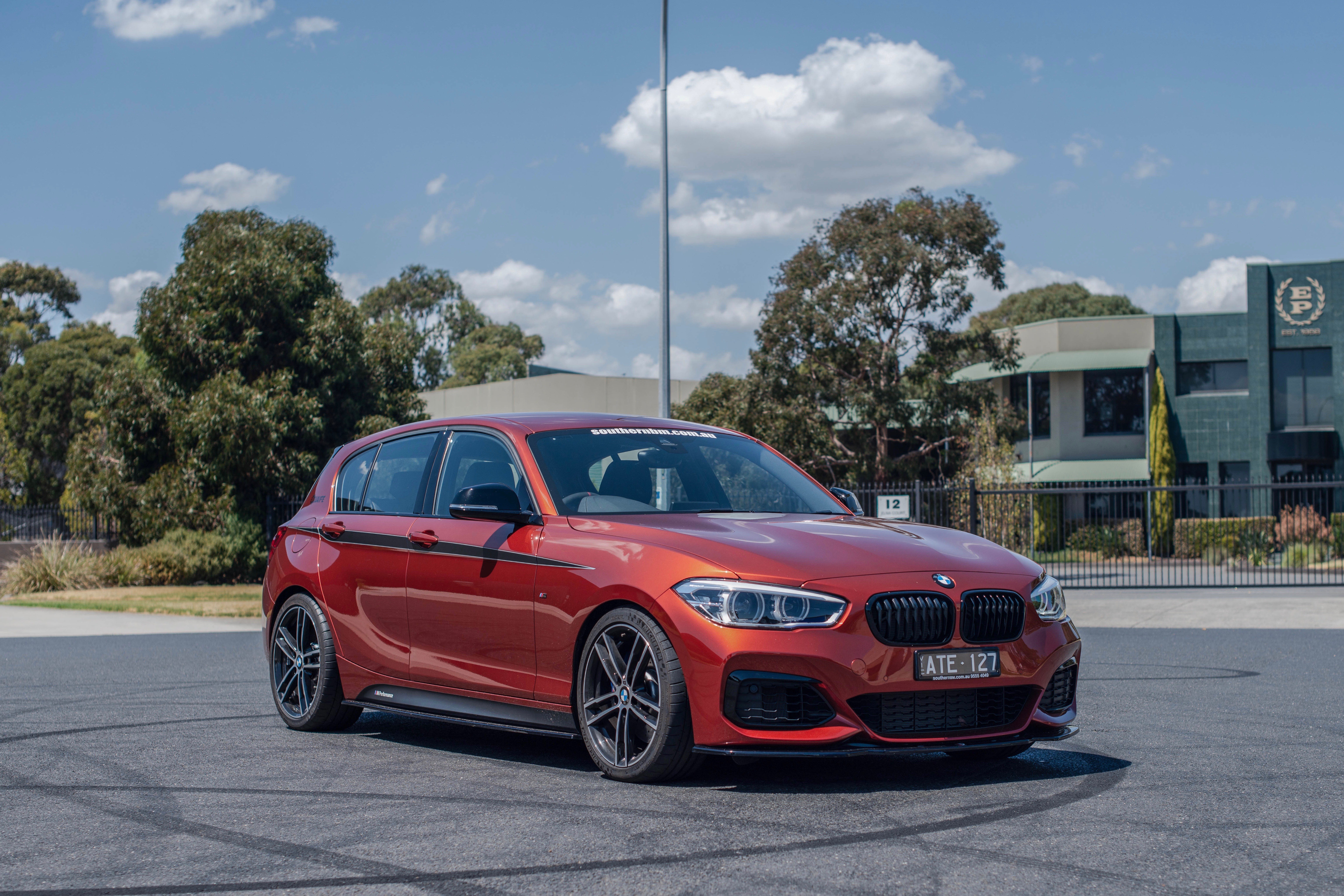 About Eibach Pro-Kit
The Eibach Pro-Kit is the perfect answer for most popular street cars. The legendary Eibach spring system dramatically improves both a vehicle's street performance and appearance.

Pro-Kit lowers your car's centre of gravity, reducing squat during acceleration, body roll in corners and excessive nose-dive under braking. When combined with Plus-1 or Plus-2 wheels and tires, the Eibach Pro-Kit is the finishing touch to a winning recipe for performance. Pro-Kit also reduces excessive fender-well clearance, making your car look just as hot as it performs.

Every Eibach Pro-Kit is designed and tested by suspension engineers and performance driving professionals, to deliver aggressive good looks and high performance handling, without compromising safety or ride quality. By using our proprietary, progressive spring design, Pro-Kit provides the ultimate balance to take your passion for driving to a whole new level.


BEFORE | Stock
The OEM's design their suspension to appeal to the masses. They leave lots of room for improvements in handling, responsiveness and "get-rid-of-the-fender-gap" appearance that every enthusiast wants.


AFTER | With Pro-Kit
You will instantly notice the significant improvement in handling, braking and responsiveness. The icing-on-the-cake is the "no-more-fender-gap" appearance and improved fuel economy. Who says you can't have your cake and eat it too? Hungry?
#1 Choice of Performance Springs for Automotive Enthusiasts!
Top-performance handling
Lower centre of gravity - Lowers vehicle up to 40mm
Progressive spring design
Precision tuned spring rates
Excellent ride quality
Million-mile warranty
Models
1 Series / F20 (2012-2019) / M140i
1 Series / F20 (2012-2019) / M135i
2 Series / F22 / F23 (2014+) / M240i
2 Series / F22 / F23 (2014+) / M235i