SouthernBM knows that tailoring suspension to suit the driving style of the individual is critical.


Drivers are individuals and achieving the right blend of performance and comfort can greatly impact the way a driver feels about their car. In fact, enhancing the level of communication between car and driver is as important as achieving the right suspension setup for the car.


It's why SouthernBM use and recommend KW Street Performance coilover kits. Not only do KW Street Performance coilover kits enhance the look and stance of your car but meet a wide range of demands for your personal driving requirements.


Depending on the type of KW Street Performance coilover kit you choose, SouthernBM can adjust the ride height, spring rate, and compression and rebound forces to individualise the suspension setup to your preferences.


German-based KW Suspensions manufacture a range of high-performance suspension components sold globally for a variety of demands. The brand has experience in events including the Nürburgring 24 Hour race, ADAC GT Masters, International Pikes Peak Hill Climb, Sebring GTD Class, GT World Challenge, and the Asian LeMans series to name but a few.


SouthernBM and KW Street Performance offer coilover suspension for most BMW models.


The KW Coilover Kit Variant 1 provides a sporty drive with outstanding looks. With set damping levels the kit provides the optimum balance between comfort and sportiness and is ideal for everyday applications. The kit is vehicle-specific and permanently configured offer the maximum lowering level available for each application.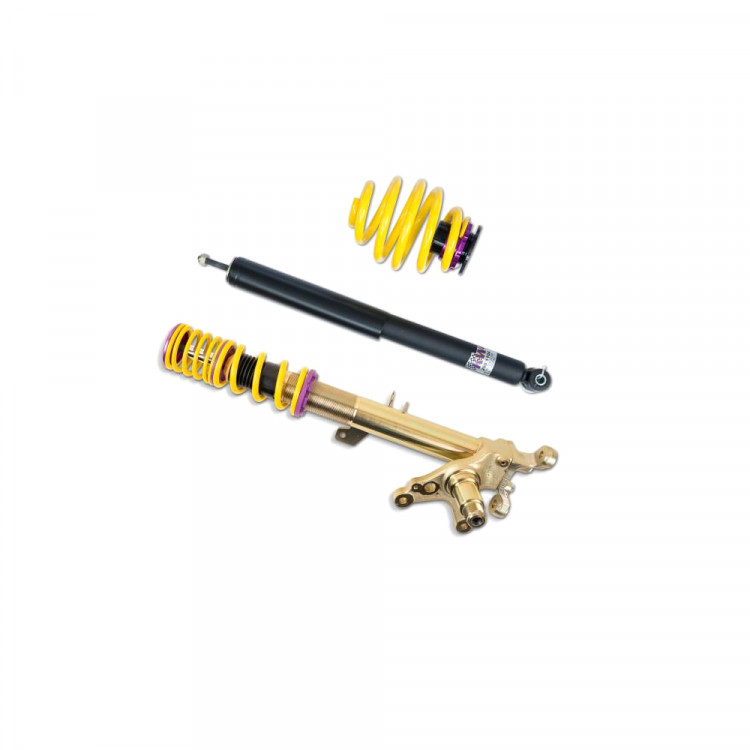 Moving up to the KW Coilover Kit Variant 2 we find a greater level of body control but also increased ride comfort thanks to adjustable rebound damping. It's the perfect solution for drivers who expect a little more from their suspension, the ability to influence the handling and driving comfort ensuring a better connection with the vehicle on fast road sections.
As we move toward the higher end of the KW Street Performance range, we find the KW Coilover Kit Variant 3. This kit brings racing technology to the road via KW's patented valve technology offering separate rebound and compression damping adjustment. The system allows compression damping force to be increased to bolster grip, improve cornering behaviour, and reduce squat and dive.
Finally, the KW Coilover Kit Variant 4. This kit brings the ultimate in high-performance racing technology to the road via its three-way damper adjustment technology. Independent rebound damping is offered in addition to low and high-speed compression damping to maximise the personalisation of your suspension setup. The Variant 4 kit is further braced with aluminium top mounts.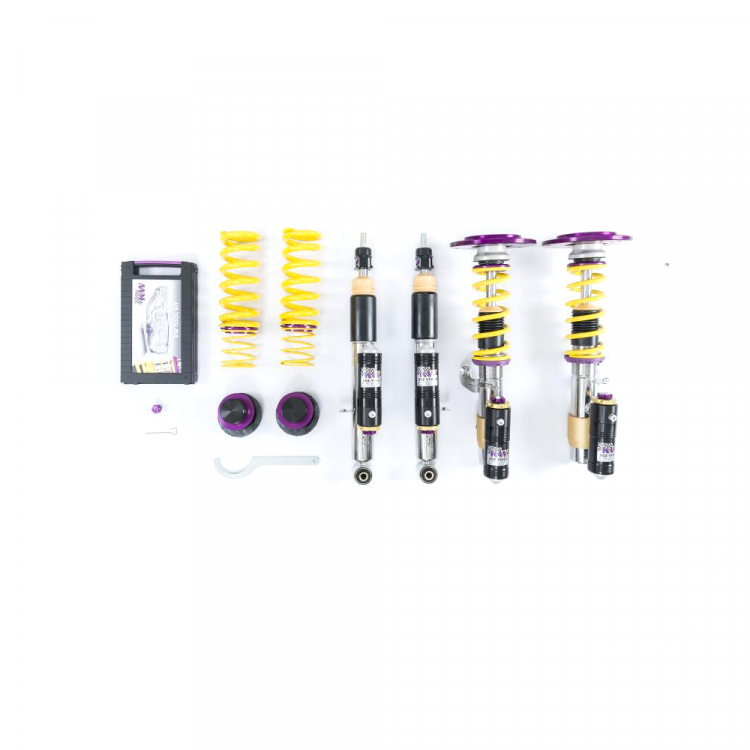 If you enjoyed reading this article, you can subscribe below to receive more like this in your inbox as they are published.
For media enquiries please
contact
us.
Published May 11, 2021